STANDING ON SACRED GROUND Screening Resources
Below is a customizable poster and four one-page episode discussion guides.
Each discussion guide contains a series of questions relevant to the particular film.
STANDING ON SACRED GROUND Poster
(customize for your event)

Discussion Guides

Press Stills
Websites
The series' beautiful website: StandingOnSacredGround.org
Alliances
Around the world, indigenous people stand up for their traditional sacred lands in the face of industrial projects, consumer culture, competing religions, tourism and climate change.
STANDING ON SACRED GROUND chronicles eight indigenous communities around the world as they resist threats to their sacred places — the original protected lands — in a growing movement to defend human rights, fight for cultural survival, and restore the environment.
The film series also serves to build alliances among those working to protect sacred lands.
Altai, Republic of Russia


The Altai Project
The Altai Project protects nature in Altai by assisting their partners' efforts to strengthen conservation measures, manage tourism effectively and create strategies for ongoing protection of sensitive areas.


Foundation for Sustainable Development of Altai
The Foundation for Sustainable Development of Altai focuses on environmental and cultural preservation and sustainable socioeconomic development in the Altai region.




Fund for 21st Century Altai
The Fund for 21st Century Altai is a nongovernmental organization whose many years of work involve a wide spectrum of ecological, social, cultural and scientific issues. Their work focuses on Greater Altai (including territory in Russia, Mongolia, Kazakhstan and China), but with attention to its close interconnectedness with national and global problems.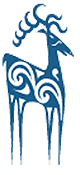 Pacific Environment
Pacific Environment protects the living environment of the Pacific Rim. It has partnered with local and indigenous communities in Russia, China, California and the Alaskan Arctic for more than two decades. Its staff believes that long-term environmental and social progress originates from strengthening local communities and grassroots movements, complemented with sophisticated policy advocacy at international finance and governance institutions.




Panthera
Panthera's mission is to ensure the future of wild cats through scientific leadership and global conservation action.


Siberian Environmental Center
The Siberian Environmental Center studies and works to protect wildlife and the environment in the Novosibirsk region, the Altaisk region and the Republic of Altai and other areas of Southern Siberia and Eastern Kazakhstan.




Snow Leopard Conservancy
The Snow Leopard Conservancy advances community-based stewardship of these endangered big cats through grassroots conservation initiatives, range-country environmental education, training of herders in wildlife monitoring and collaborative research blending traditional knowledge and modern science.




Snow Leopard Network
The Snow Leopard Network is a worldwide organization dedicated to facilitating the exchange of information between individuals around the world for the purpose of snow leopard conservation. Our membership includes leading snow leopard experts in the public, private and nonprofit sectors.




Worldwide Indigenous Science Network
The Worldwide Indigenous Science Network revitalizes and explores the growth and exchange of traditional wisdom of Earth-honoring peoples to transform consciousness and potentiate a world vibrant with renewal.




WWF Altai-Sayan Ecoregion
Stretching across Russia, Mongolia, Kazakhstan and China, the Altai-Sayan Ecoregion is one of the last remaining untouched areas of the world. The Protected Areas for a Living Planet project (PA4LP) is making sure that it stays this way.

Andes, Peru
ANDES
ANDES promotes institutional and policy changes to alleviate poverty while strengthening biodiversity and traditional community rights. To this end ANDES works cooperatively with indigenous organizations at the community level in developing models of adaptive management of bio-cultural heritage that affirm the rights and responsibilities of communities, and strengthen food sovereignty, health and local livelihoods. ANDES is recognized internationally in the field of indigenous rights over genetic resources, traditional knowledge and the protection and conservation of centers of origin of Andean native crops and the nature of the Andean landscape.


Papua New Guinea
Bismark Ramu Group
Bismarck Ramu Group works with local communities throughout Papua New Guinea. It aims to ensure indigenous people are well informed and empowered to take control over their land and resources and be the masters of their own destiny.


Northern Territory, Australia
North Australian Indigenous Land and Sea Management Alliance (NAILSMA)
NAILSMA takes a connected and strategic approach to the management of lands and seas in northern Australia. It combines the strengths of Indigenous knowledge with contemporary science to produce cultural, environmental and economic benefits for Indigenous people.


Kaho`olawe, Hawai`i
Protect Kaho`olawe Ohana
The 'Ohana is a grassroots organization dedicated to the island of Kaho'olawe and the principles of Aloha 'Āina throughout Hawai'i. In its work to heal Kaho'olawe, it strengthens people's relationship with the land and pays respect to the spirits of the land. On other Hawaiian islands, it works to protect the natural and cultural resources of Hawaiians' ancestral lands.


Other Organizations
Amazon Watch
Works to protect the rainforest and advance the rights of indigenous peoples in the Amazon Basin. Partners with indigenous and environmental organizations in campaigns for human rights, corporate accountability and the preservation of the Amazon's ecological systems.


Conversations with the Earth
At this critical time of global decision-making, indigenous voices have important knowledge and wisdom to contribute to the global discourse on climate change, which will determine global choices in shaping our collective future. Conversations with the Earth works to enable local indigenous communities to create first-hand accounts of their experience of climate change.




The Cultural Conservancy
The Cultural Conservancy works to protect and restore indigenous cultures, and empower traditional knowledge and practices on their ancestral lands.


Forum on Religion and Ecology
Located at Yale University, it is the largest international multi-religious project of its kind. With its conferences, publications, and website it is engaged in exploring religious worldviews, texts, and ethics in order to broaden understanding of the complex nature of current environmental concerns. The Forum recognizes that religions need to be in dialogue with other disciplines (e.g., science, ethics, economics, education, public policy, gender) in seeking comprehensive solutions to both global and local environmental problems.


Gaia Foundation
The Gaia Foundation works with local communities to regenerate cultural and biological diversity, and restore a respectful relationship with the Earth by securing land, seed, food and water sovereignty. By reviving indigenous knowledge and protecting sacred natural sites, local self-governance is strengthened. This enables communities to become more resilient to climate change and the industrial processes which have caused the many crises we now face.


Indigenous Environmental Network
Formed by grassroots Indigenous peoples and individuals to address environmental and economic justice issues. Activities include building the capacity of Indigenous communities and tribal governments to develop mechanisms to protect sacred sites, land, water, air, natural resources, health of both our people and all living things, and to build economically sustainable communities.


Land is Life
Works to support indigenous communities in their efforts to protect their lands, cultures and livelihoods, and move forward a process of dialogue and strategic action to bring about international recognition of indigenous peoples' rights, as articulated in the United Nations Declaration on the Rights of Indigenous Peoples.


Sacred Natural Sites Initiative
Assists in the protection, conservation and revitalization of sacred natural sites through the support to their guardians and communities.


Survival International
Helps tribal peoples protect their lives, lands and human rights, in part by changing racist attitudes towards, and false beliefs about, tribal peoples. Catalyzes a growing alliance of people around the world who support tribal peoples and their rights, and turn it into effective action.


Tebtebba
Works to build the respect, protection and fulfillment of indigenous peoples' rights by integrating indigenous peoples' perspectives on key global, national and local issues into decision-making.